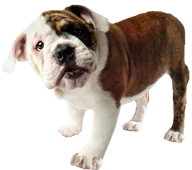 We would be honored to post photos and obituaries of your beloved pets who are no longer with us. Send photos to timberlinevet@gmail.com.
---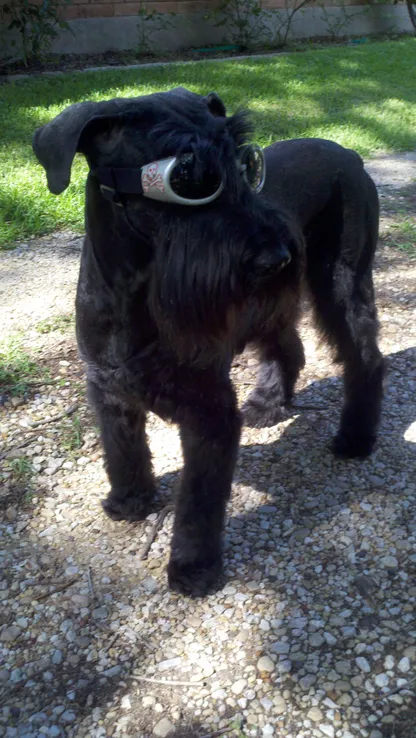 Monday, February 22, 2016
Dearest Jet,
Since the moment you first walked into my life and up those apartment stairs that October eve 2004, you have been the highpoint of my each and every day. You made me look forward to what awaited me after the workday was done. The anticipation of your happy tail wag and lively greeting played in my mind throughout the day. Throughout your life, despite your illness, you greeted me that way until the end. YOU, Jet, were always the sunshine in my life.
You demanded so little, yet gave so much. Looking back, I entrusted you with many heavy and sometimes overwhelming responsibilities. Guard the house, play tracking, herding, agility, obedience, and keeping me happy, day in and day out. You did all that and so much more.
I didn't intend to fall so deeply, madly in love with you. But it happened and I am lost without your dedicated daily devotion. Our morning routines, our sweet good-byes "see you in a little bit. God watch over you." I don't know how long that little bit seemed to you, perhaps long, it was for me. But you were always with me in spirit, I know that, I hope you did too. You still are and always will be. You were the happy beats in my heart.
Your will and strength amazed me until the last breath. I know you would have stayed if you could, you never would leave me. You were determined to walk through life with me and you gave it your all. I felt it, I know it, I believe it.
When we meet again my darling Jet, and I know we will, I hope we can communicate on a level unknown on Earth. But for eternity, just sit close together. Close enough so I can once again take in the rich, earthy smell of your amazing black coat. Look into your gorgeous eyes and tell you how much you mean to me.
Always on my mind, forever in my heart.
All My Love,
Your devoted person
---
Thank You for taking care of Angel Rager. It has been three months without her and my heart aches for her everyday. Her story was an amazing one. We got her from a puppy mill without realizing it, payed $150 for a two pound skin and bones covered in feces. She had bites on her ears and tail, and was not breathing right. To be only five months old and be so small, as a teenager I could not give her back to the lady that sold her to us. That day my mom while cleaning her up, cut the whole side of her skin along the rib cage to get the feces off of her. The mobile vet we went to said she would not make it though the night, but to give her meds and keep her comfortable. We named her Angel not thinking she would make it, but God was watching over her. Eleven years later her legacy lives on. Her story gets told to whoever will listen and her puppies are still here to prove that miracles do happen. One of them is April, your clinic still takes care of. God has lead me to send this for a reason, maybe it is just to tell her story one more time. Thank you for caring and loving her. You all did everything you could that last day and it means so much to not just me but to all the animals you care for.
R.I.P. Angel Rager
2002-2013
---
Mindy came to me during a rough time on Jan. 22, 2004. She was about a year old and brought so much joy into my life. She was a funny and very playful little girl and used to love to go see Dr. Singleton and his crew. She would always head straight to the scale - first thing. She developed a bad heart murmur and we had to let her go on June 30, 2011. I think everyone had a tear in their eye that day. She was an amazing dog, so full of energy and love. She fought a long two year battle and didn't want to give up. It was one of the hardest days of my life, next to losing my son in Oct. 2010 and my brother June 29, 2011. Mindy lives on in our hearts and can never be replaced. I know she waits at the Rainbow Bridge and will greet us there one day. We love you Mindy-girl.
Mom & Dad
Melissa Hinze & Terry Beaver
---
We only had "Colby" for a short time but he brought a smile into the Markevitch household. We will miss him.
Jim & Kathy Markevitch
---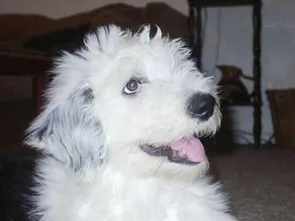 "Our dear friend, Dubya, son of Hank, passed away on 7/23/2012 at the age of 7. He will always be remembered as a loving, gentle companion, and my best friend."
Mark & Deb Thompson

---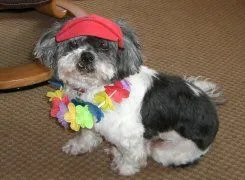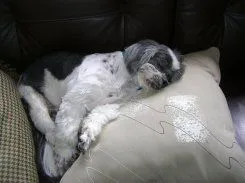 He was such a little gentlemen. I rescued Henry in 2002 and he rescued me every day since then until he died. Here are some of my favorite pics of Henry. The party outfit that he is wearing in one picture is from the Jimmy Buffett concert in Dallas. He went with us every year for 4 years and was his own celebrity. Thank you. Paula Stevens
---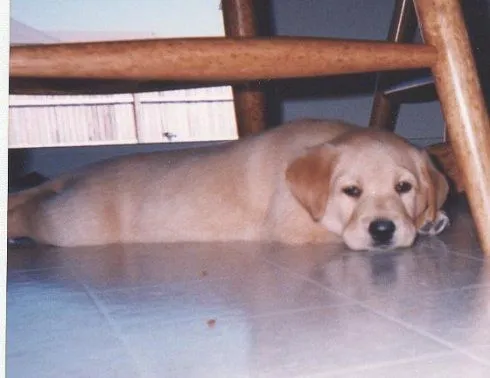 8/16/1999 – 6/12/12
We are mourning the loss of our wonderful yellow Lab Yogi. He lived 12 years 10 months and was the greatest gift to us both. Holly chose him from a litter of lab pups in October 1999, and ever since has been such an important part of our family. Raising a dog from a puppy was so rewarding, and Yogi grew into such an amazing and wonderful dog. We know he is in heaven enjoying that no more thunderstorms will ever bother him. He was such a special soul, and will live in our hearts always.
Holly & Rick Winter
---
Rocky Nappier 12/12/2003 - 5/18/2012
Terri & Bill Nappier
---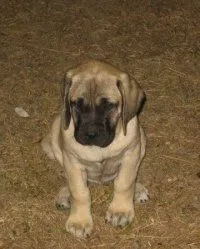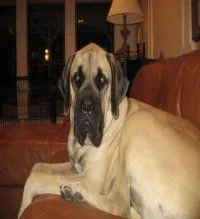 For Emma
November 30, 2005 to March 18, 2012
Mourning the loss of our sweet big girl: she was the biggest lap dog, the best cuddler, and the most gentle of giants. Taken too soon, she will be greatly missed. Thank you Emma, for brightening all of the days we shared with you. We will always love our big baby.
Love, Your Family: Christy, Samantha, Travis, Keaton and your sisters Lexie, Lucy, Charlie, and Mocha
---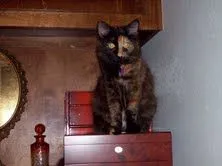 Phantom
April 2010 - January 2012
Phantom was a special little kitten. She had a personality all her own. She really liked to play and enjoyed attention. We are going to miss her dearly.
Karl and Nancy
---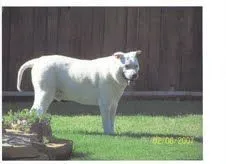 Troy McCarty
Troy passed away Thanksgiving night of 2009
---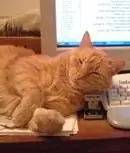 In an extraordinarily shocking and cruel twist of fate, my beloved Morris was taken from me on March 3, when he died very unexpectedly after a short illness. This was just a little over a week after his little buddy Kitten passed away on February 21. While Kitten lived to be almost 23 years old, Morris was a comparative youngster at 14 years old. Morris came to me one year out of nowhere as a wonderful "Christmas gift". While Dennis and the family were visiting me just after Christmas, 1996, Caleb and Lauren (then 10 and 12) found him in my backyard, high up in a tree. He was very tiny, probably just a few weeks old. I climbed a ladder to rescue him, and he had been with me ever since. The house is strangely quiet now. Whenever I used to go into the kitchen, Morris and Kitten would rush in to see what food I had for them. Whenever I made coffee, Morris knew he would get to sample some of the half-and-half. He delighted in licking the spoon whenever I was preparing something special. He loved his special cat treats, which he enjoyed until the very end.
One of his favorite activities was climbing up on the chair behind me, getting comfortable, and watching TV. He intently and seriously gazed at the screen and really seemed to enjoy it. Watching TV will never be the same without Morris. Morris was unique in many ways. One of his special gifts was that of having extra toes! His paws were extra large as a result. Felines with this trait are known as "Hemingway cats", after the author and his own cats with extra toes. Morris and Kitten are both sorely missed by me and the remainder of the surviving family: Chester (the cat), Tudor and Coco (the dogs), Birdy (the bird), and Wild Cat (the feral cat).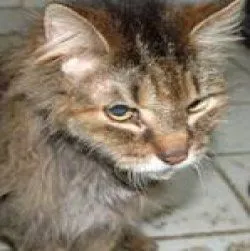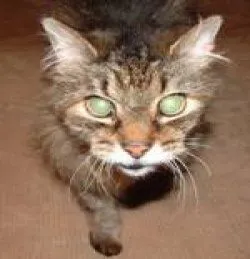 ---
1988 - 2011
KITTEN GEORGE
It is with great sadness that I announce the passing of Kitten, my beloved pet companion of many years, on February 21, 2011. He had an unusually long, happy life.
Kitten was a Maine Coon Cat who lived with me for the past 17 years. He had been given to me by Jan Nordstrom, after the passing of my very first cat, Kitty, who also was with me for a great many years.
My friend Paul Rose had dubbed Kitten "Big Kitty" years ago, as he always seemed very large due to his luxurious coat of hair. Actually he wasn't so big under all that fluffiness. He had recently become even smaller due to the inevitable course of age and its corresponding medical issues.
Kitten's kind spirit and capacity for love, however, was enormous. He enjoyed interfacing with the other animals in my family, especially Tudor, the dog, with whom he often snuggled when sleeping.
One of Kitten's most memorable accomplishments occurred years ago when some workers had to have access to the attic. After they left I discovered Kitten was nowhere to be found. After hours of searching the house, I became convinced Kitten must have snuck out the door when the workers departed. Later I heard a faint, persistent meowing, but it was difficult to determine the source of the cries for help. Surprisingly they came from overhead! Somehow Kitten had managed to climb up the attic ladder, apparently enjoying exploring the attic until he became trapped. He was very relieved to be rescued!
My remaining animals share with me in our great loss. My dogs (Tudor and Coco), my indoor cats (Morris and Chester), and my bird all sense his absence. Until we're all one day reunited on the fabled "Rainbow Bridge", goodbye, Kitten!
Richard George
---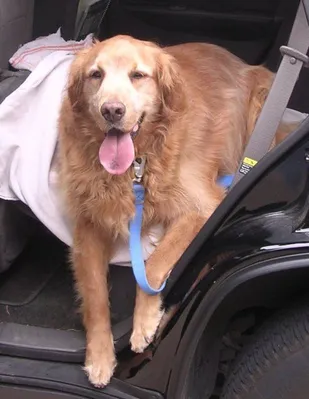 This is my dear son Odie. Earlier this year he went on to the rainbow bridge to await our reunion. He came to our home over 13 years ago from the local dog pound which found him wandering on a nearby freeway. When found, he was 6 months old and had been beaten, starved and dumped. After his adoption, he never missed another meal. I love him dearly and he is and always will be greatly missed.
---
In loving memory of Samantha, 1994-2008. She loved to run and play in the water. She filled our lives with love for 11 years.
---
MY CYDNEY
A gift on loan from God - Divine Intervention - sent to save my life!! I will cherish her and carry her in my heart always...and will remain eternally grateful for her presence in my life.
Enjoy your continued journey Angel Girl.
June 01, 1998- December 14, 2009
Gina Vaughn
---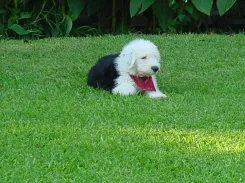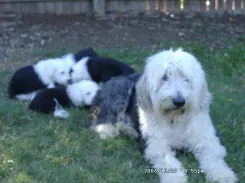 Our big boy, Hank, or Thompson's Hankenstein. 04/04/01 to 01/04/10. The greatest friend to our family, and proud sire of 40+ offspring. He was "practically perfect".
Mark & Deb Thompson

---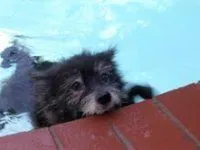 Our little Kika had a long life, but not always with us. One shopping trip turned into adopting this little dog nobody wanted, she was old and considered quite ugly. We found her adorable and couldn't resist her sad eyes. She was with us for what it seemed a very brief time, 7 weeks short of four years, but she was showered with love and attention every single day of those four years. She was the most popular dog at the park, where everyone thought she was beautiful! As someone said "she was a little dog with a big personality", that was our Kika. She's terribly missed but she continues to live in our hearts. We'll always love you, our "pequena".
Kika 1994-January 20, 2010
Alan, Maribel and Ben Varley
---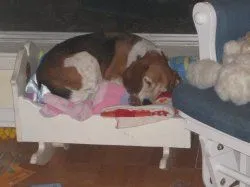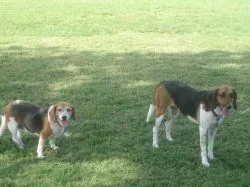 February 2000 - March 29, 2010
There are not enough photos to capture a fraction of the love and laughter Ellie gave us during her time with our family. She is a most dearly loved, sorely missed, and fondly remembered friend.
---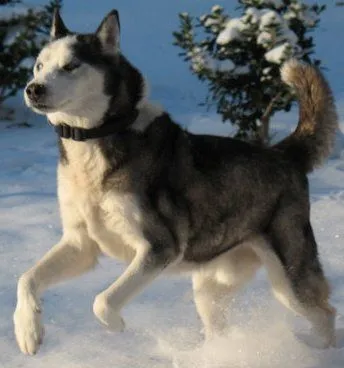 Gus McKelvey 1997-2010
It is amazing how much Gus left a mark on our household.
We miss him terribly.
---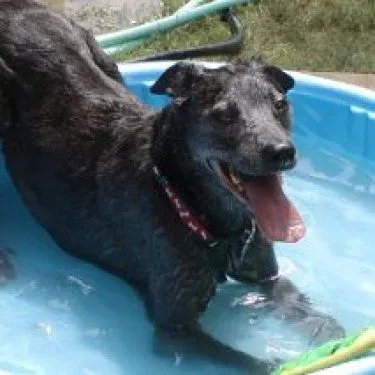 Chandler Kellen-McCann
1995-2010
---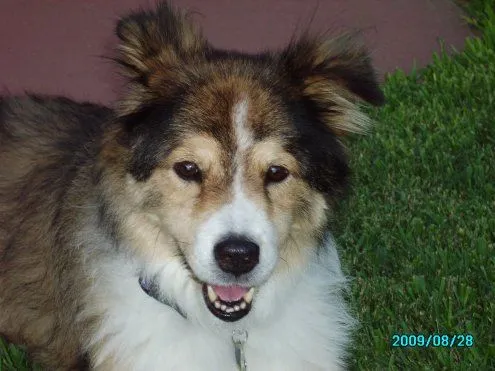 Baya McCarter
My constant companion for 12 years went to Heaven 7/1/2010.
I never knew how much love & happiness a dog could bring to our lives until we met her.
God how I miss her.
LAURA
IN GOD WE TRUST